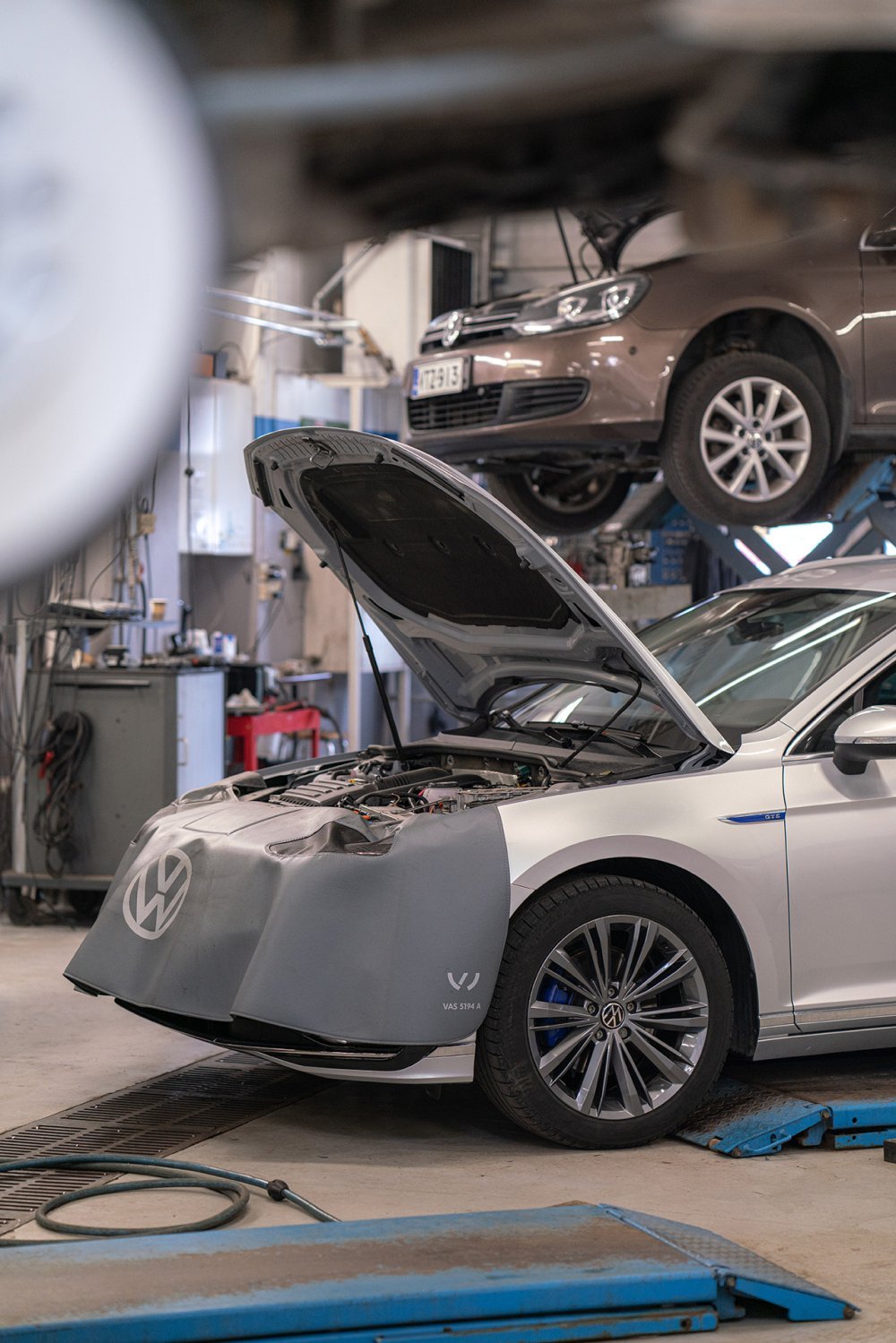 Volkswagen Service in Turku
From our brand service shop, you get the best service in the industry
Bring your car to the genuine Volkswagen service at Lehtonen Motorsport's professionals. We are an authorized Volkswagen service shop, which means fulfilling the strict quality requirements set by the brand, for both your and your car's benefit.
When you service your Volkswagen with us, you get:
Staff trained by Volkswagen, always having the latest expertise about the brand's vehicles, their technology, and using modern tools for necessary maintenance and repairs.
Maintenance according to manufacturer's guidelines and standards, which are strictly followed.
Original Volkswagen spare parts with a two-year warranty.
A service that maintains your car's warranty, keeps the driving comfort good and safe, and keeps the resale value higher.
Mobility protection valid until the next service interval.
Service and repairs also for Volkswagen electric and plug-in hybrid cars.
If needed, a cost-effective replacement car from our partner Avis during the service.
A bicycle and helmet for your use free of charge during the service.
Book your Volkswagen service time conveniently here >>
Our garage is located in Turku in the city center area. We also do Škoda-, Seat-, and Audi services.
Ask for more details