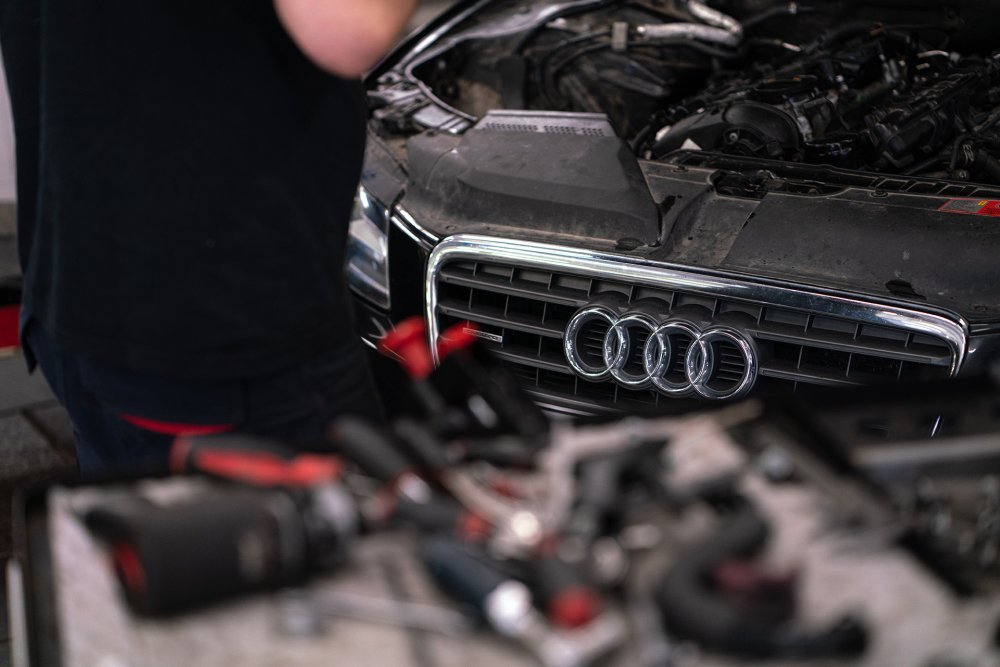 Audi Service in Turku
Specialized Audi service shop at your service
When it's time for your Audi's service or if the brand light indicates an issue, contact us. We are an authorized Audi service shop, ready to diagnose issues in a jiffy and fix them right away.
Our Audi service works to your advantage in many ways:
Our staff consists of technicians trained by Audi, equipped with the best brand expertise and high-quality equipment for even the most complex maintenance and repair tasks.
We use original Audi parts, which come with a two-year warranty and are exclusively designed to ensure the best work quality when in the right hands.
We also have access to the manufacturer's latest model-specific maintenance and repair guidelines, which we follow diligently.
Your Audi's warranty remains intact when the service is done by an authentic brand service shop.
A regularly serviced car retains its resale value better in the resale market.
We are also an authorized service and repair shop for Audi electric and plug-in hybrid cars.
You can rent an affordable replacement car during the service from our partner Avis.
You get a bicycle and helmet to use for free during the service.
Book your Audi service by contacting us >>
Our facility is located in the Turku city center area, easily accessible by major transportation routes. We also offer Volkswagen, Seat, and Škoda services, which you can book directly online.
Ask for more details